One International school in Thailand that delivers
Submitted by

admin_makhampom

on Mon, 09/25/2017 - 10:22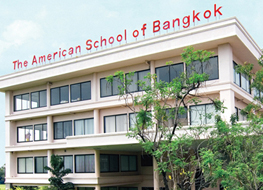 There are well over 150 international schools all over Thailand and they rank high in the education ratings because they offer quality education, which still poses some problems in the public schools. Expats in Bangkok are always on the lookout for an international school in Thailand in the form of good nursery schools, primary and high schools for their kids. The international schools follow different types of curricula. You might want your child to follow the American curriculum or the British one or German – maybe Mandarin.
Children with a Thai parent can attend Thai state schools and foreigners aren't permitted in this school system. But the international schools are thought to be a wonderful solution for expat students. There are three tiers of this international type schooling. Tier 1 is considered the ultimate best, and pretty expensive. Tier 2 offers an excellent education with slightly cheaper fees and Tier 3 will cater to richer Thai families, even more than it does to the expats. Tuition is in the form of high quality learning, smaller classes, and top-rated facilities both indoors and outdoors. Sometimes boarding facilities are offered at the schools.
One type of high-ranking international school is the American School of Bangkok; chosen by as many as can get in it; because of its fantastic facilities, its fantastic opportunities and most of all, its fantastic results. Children here enter in their pre-kindergarten years and they have the most exemplary education to the point where universities across the world accept students who have graduated from this school. With two wonderful campuses, parents can choose which one suits them and their children best. One thing parents are assured of, ASB produces leaders – its motto is not "The School of Leaders" for nothing. By the time your child graduates one day, they would have learned how to be innovative, independent, confident, creative charismatic, responsible effectual and visionary – what more do you want?

If you looking for the International school in Bangkok, Thailand for your children please visit The American School of Bangkok.